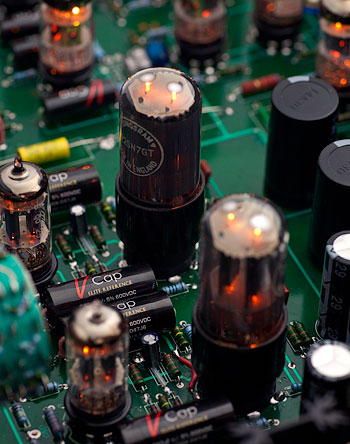 Click above for larger image
08/30/2016 - Coming soon: The rare .015 uF 600VDC value will be made available in the V-Cap CuTF series.
08/30/2016 - Several new V-Cap values have been released for the CuTF series. They include:
.10 uF 1200VDC
.22 uF 1200VDC
2.0 uF 450VDC
08/30/2016 - Audiophile Unmesh, shares his impressions of the CuTF V-Caps used in his SET amplifier.
03/09/2016 - Musician/Engineer Charlie Shapiro, has shared his excellent comments about CuTF and TFTF series V-Caps, installed into his PRS and Tom Andreson electric guitars.